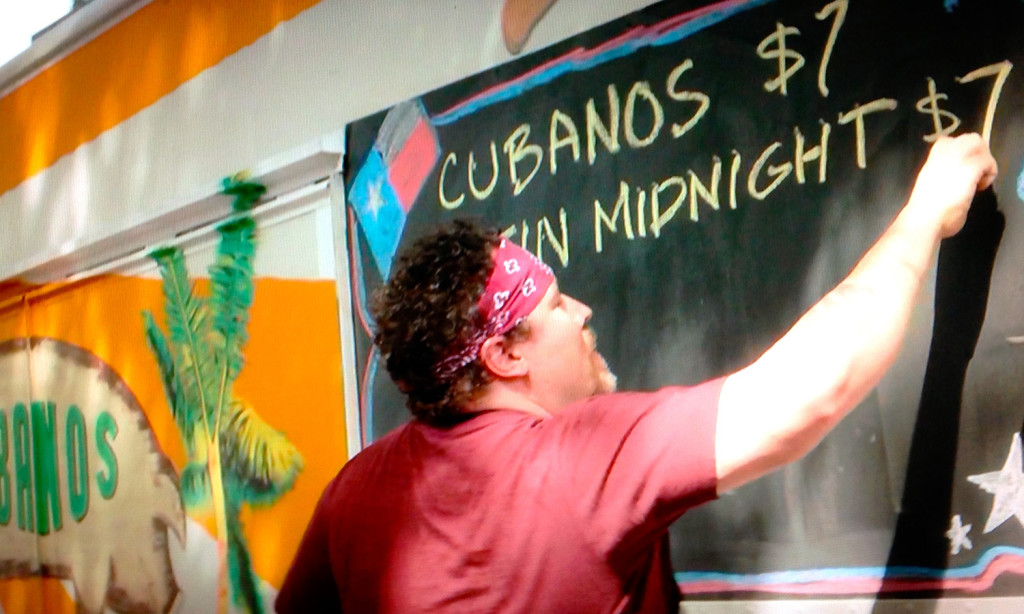 Thanks mostly to the increasingly limited nightlife agenda of my increasingly pregnant wife, I've seen more movies in the past year than in any year I can remember. These date nights and the numerous boxes of Good & Plenty I consumed along the way have been two of the more welcomed perks of our imminent parenthood. Furthermore, it had the follow-on effect of heightening my interest in last month's Oscars, which, though mildly entertaining, was completely lacking in any recognition of outstanding sandwiches in film.
Plenty of movies have memorable one-off scenes involving sandwiches — Bon Appétit has the quintessential listicle — but far too few feature the sandwich as a central narrative device. Among the films I saw last year, there were a couple great ones and more than a few good ones, but "Chef," written by and starring Jon Favreau as a hotshot Los Angeles chef, was the only one to fit this bill. For this it deserves your immediate attention, and LUCKY YOU it happens to be streaming on Netflix as I type.
On its surface, "Chef" is a classic road movie that tells the heartwarming story of a late-blooming friendship between father and son. It's also about food trucks and social media and creativity and rediscovery. There's an absurd cameo from Robert Downey Jr., a bitchin' soundtrack, a splendid supporting cast including Oliver Platt, John Leguizamo, Dustin Hoffman, Scarlett Johansson, and Sofia Vergara, and food porn aplenty.
The real stars, though, are the sandwiches… Continue reading →